Govt registers new statute amendment bill; UDMF continues to boycott House
April 12, 2017 | 12:17 am&nbsp&nbsp&nbsp&nbsp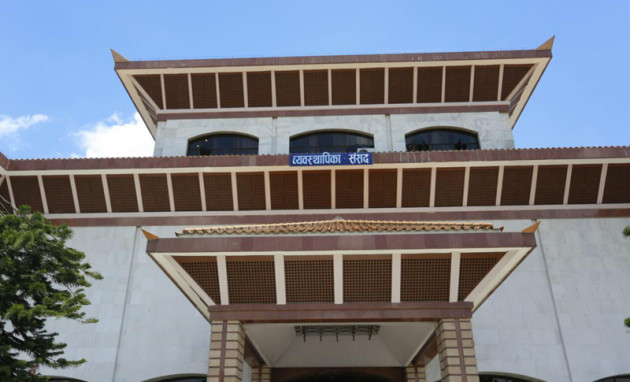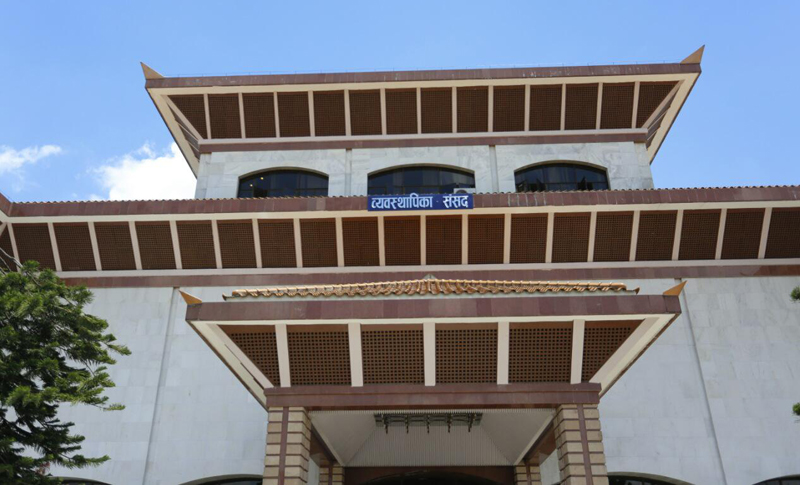 Kathmandu / Apr. 11: The government has registered a new constitution amendment bill at the Parliament Secretariat on Tuesday.
After withdrawing the earlier bill tabled in Parliament, the government registered the new bill at the Parliament Secretariat today.
According to the new amendment bill, the government can form a federal commission to recommend the number of provinces and their boundaries.In additon to that, eight articles of the constitution shall be amended.
The new amendment bill has proposed to remove chairperson, vice chairperson of rural municipalities and mayor and deputy mayor of the municipalities from the electoral college to elect members of the National Assembly. As per the new bill, the electoral college only includes the members of provincial assemblies.
Similarly, the terminology 'federal' has been deleted from the Article 295 (1) of the constitution.
Likewise, the Legislature-Parliament can exercise power in accordance with the Sub Article 296 (1) of the constitution unless the provincial assembly is formed.
A cabinet meeting on Monday endorsed a new amendment bill with a view to addressing the demands of agitating Madhesi political parties and bringing them on board the local polls scheduled for May 14.
Minister for Law, Justice and Parliamentary Affairs Ajaya Shankar Nayak had tabled the proposal to withdraw the existing bill which was endorsed.
The new bill aims at addressing the demands raised by UDMF regarding the amendment of the eight articles including 274 of the constitution.
It includes all the issues covered by the previous constitution amendment bill except the delineation of provincial boundaries.
On November 29, 2016, the government had registered the withdrawn constitution amendment bill in Parliament on November 29, 2016.
UDMF continues to boycott House
Meanwhile, the United Democratic Madhesi Front (UDMF) boycotted the Legislature-Parliament meeting Tuesday, too.
With the commencement of the meeting, UDMF-affiliated lawmakers stood up from their respective seats and Speaker Onsari Gharti gave time to Akbal Ahamad Saha to put his views.
Lawmaker Saha, demanding an endorsement of the constitution amendment bill registered in the parliament, said the UDMF was informed by media that the government was replacing the amendment bill with a new one by excluding the issues of demarcation.
He stressed that a high-level boundary demarcation federal commission should be formed first by scrapping the Article 274 of the Nepal's constitution and we should wait for such Commission to submit its report at the parliament to withdraw the existing amendment bill.
Stating that the report of Local- Level Restructuring Commission was not acceptable for the UDMF, he said they would not take part in the election until the report is revised and would not allow the election to take place as well. Then he informed the House that the UDMF was boycotting the today's session. RSS