SC order draws mixed reaction
May 6, 2017 | 9:59 pm&nbsp&nbsp&nbsp&nbsp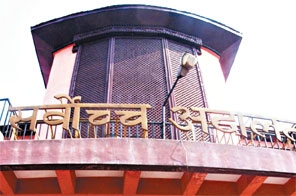 Kathmandu / May 5: The Supreme Court order to stay the ruling parties' move to impeach Chief Justice Sushila Karki has drawn mixed reaction from the ruling and opposition parties.
Deputy parliamentary party leader of the main opposition CPN-UML, Subas Nembang hailed the decision for preventing political parties from misusing the constitutional provision.
However ruling Nepali Congress (NC) lawmaker and proposer of the impeachment motion Min Bahadur Biswakarma termed the decision as an infringement of parliamentary supremacy.
"The move by the two ruling parties to register the impeachment motion had set a wrong precedent. Any political party having one-fourth lawmakers would register an impeachment motion against any justices in the future if he/she didn't favor that party," Nembang told Republica. "But the court decision corrected the wrong move."
Nembang further claimed that the court also cautioned the lawmakers against misusing the provision of the constitution.
On the other hand, NC's Biswakarma claimed that the order has set a wrong precedent challenging parliamentary supremacy and the separation of power between the state organs. "Should parliament ask the court to use its constitutional right in the days to come? The order challenges the notion of parliamentary supremacy," Biswakarma told Republica.
He was of the view that the order also poses challenges for the implementation of the new constitution.