PM offers support to Raute community for rituals, youth for treatment
May 9, 2017 | 6:03 pm&nbsp&nbsp&nbsp&nbsp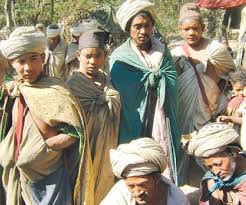 Kathmandu / May 9: The Office of the Prime Minister has provided Rs 5,00,000 for the treatment of a Raute youth, who suffered burn injuries, and 12-yearly rituals of the nomadic Raute community.
The PM's Secretariat said on Tuesday that Prime Minister Pushpa Kamal Dahal asked his office to release the funds.
Kapil Shahi, a member of the Raute community, had burnt his arms, back and belly while warming himself in Achham during winter last year. He has been brought to Kathmandu and admitted to the Trauma Centre.
The Raute community, on the other hand, is marking their Kulpooja after 12 years, and the Prime Minister offered them financial support for that.