Locals of KMC outskirt express ignorance on voting process
May 9, 2017 | 6:03 pm&nbsp&nbsp&nbsp&nbsp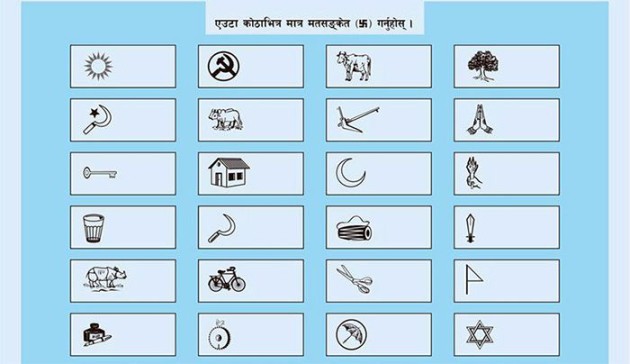 Kathmandu / May 9: The locals at north eastern areas of Kathmandu Metropolitan City have complained that they are unaware about how to vote in the May 14 local-level elections.
So far no voter education has been launched in the settlements at Gokaneshwor, Kageshwori Manohara and Shankharapur municipalities that lack transportation access. Neither any political party running for the polls has reached the settlements for vote or other election-related activities.
The locals said the recent experience of voting they had got was from the erstwhile first and second Constituent Assembly elections wherein they cast their vote under first-past-the-post and proportional representation systems.
"As local level polls are taking place only after over 19 years, we do not have idea about how to vote," they said.
Mangal Bahadur Tamang of Mulkharka, Gokarneshwar Municipality added that they were totally unaware of the way of casting votes as they don't know on how to cast the votes, numbers of candidates to be voted by them among others.
According to locals, trainers used to come there to teach the method of voting in previous elections including first and second CA elections but none has come there in view of this election so far.
Locals of Manohara, Gagalphedi, Kageshwari, Shankharapur, Bajrayogini, Chaukibhanjyang and Patap among other places are demanding that they need election education on how to cast the votes.
Similarly, locals in Mulpani, Gokarna among other places were also waiting for election education trainers to visit their places imparting and explaining them on the method of voting and casting ballots but it looks unlikely that their desire would be met this time.
According to a local Bishnu Prasad Sapkota of Dakshindhoka, the ratio of invalid votes might increase this time as most of the voters were unknown about the voting process. RSS