Surge in number of people leaving Kathmandu for polls
May 10, 2017 | 10:05 pm&nbsp&nbsp&nbsp&nbsp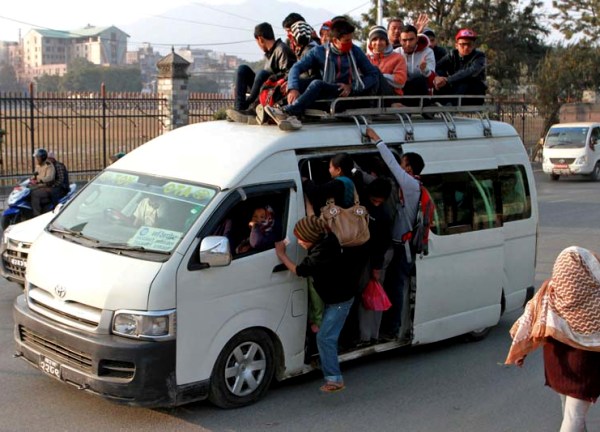 Kathmandu / May 10: With the May 14 local level elections only four days away, the number of people leaving the Capital city for their home districts for the polls is growing of late.
The first-phase of local level elections are going to be held in 34 districts of Province 3, 4 and 6 on May 14. The second-phase of local level elections are slated for June 14 in remaining province 1, 2, 5 and 7.
According to Metropolitan Traffic Police Division spokesperson Lokendra Malla at least 80,000 people have been leaving Kathmandu on daily basis as compared to 70,000 people on a normal day.
Meanwhile, people have been leaving Kathmandu through Thankot, Shivapuri, Jagati and Dakshinkali points.RSS