Journalists urged to comment abiding by election code of conduct
May 11, 2017 | 9:55 pm&nbsp&nbsp&nbsp&nbsp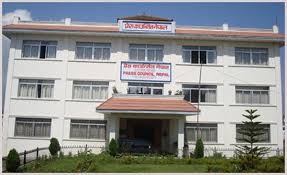 Kathmandu / May 11: Nepal Press Council (NPC) has urged all the journalists to voice their opinion or comments in moderation when it comes to any political parties or candidates contesting in the upcoming local level election.
The Council also appealed them to abide by the election code of conduct and not to publicly pass on neither high-sounding praises or snide comments on any parties and candidates.
In a press statement issued by NPC's assistant administrative officer Deepak Khanal here today, the Union drew the attention of the journalists towards the growing incidents of violation of election code of conduct as the election is just three days away.
The first phase of election that's being held after 19 years is taking place in province no 3, 4 and 6 on May 14 while the election will be held in the rest of the provinces on June 14.
Many media persons are found to be posting their comments in social networking sites as Facebook for and against the parties and candidates, the NPC observed.
The media persons and media houses are urged to pay attention to the silence period to be observed since today's midnight at 12 thereafter no electoral publicity by any political parties and candidates are allowed. RSS