Ky., woman indicted for stealing $15K in Girl Scout cookies
May 14, 2017 | 7:49 am&nbsp&nbsp&nbsp&nbsp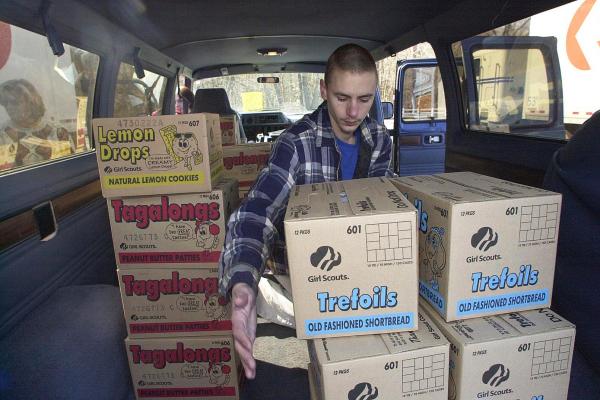 May 14: If ever there was a case for Cookie Monster to investigate. A Kentucky woman was charged this week with stealing $15,000 worth of Girl Scout cookies and has since disappeared, state police said.
A grand jury in Pike, Ky., indicted Leah Ann Vick, 26, on one count of felony theft after troopers said she picked up a huge load of Girl Scout cookies from a distributor on Feb. 1, but never delivered them to her troop.
Generally, Girl Scouts get the cookies in advance and pay for the order after selling the boxes. Except in the case of Vick's troop, the cookies never showed up and the troop was stuck with the bill and no way to pay for it. Now, Trooper John Gabbard, who investigated the theft, said Vick is nowhere to be found.
"She has never paid for any of them and anyone who has tried to contact her about them, has not been able to contact her," said Pike Commonwealth Attorney Rick Bartley. "The case was a little confusing because she may have picked up cookies for other groups. The ones that she did pick up, at least for her own troop, were never sold by the troop. She picked up the cookies and never took them to them, so we don't know what she did with them." Upi.com