Nepathya's Hami Nepali shines with unifying theme
May 14, 2017 | 8:23 am&nbsp&nbsp&nbsp&nbsp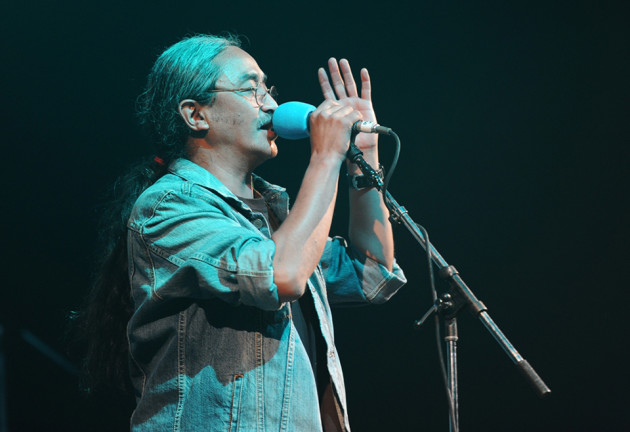 Kathmandu / May 12: Nepathya's new song 'Hami Nepali…' has experimented double exposure effects recently, with its bold rock rhythm and patriotic theme.
Nepathya has been performing this song Hami Nepali with a high priority during their recent concerts, calling for unity among diverse Nepali people.
As unity remains a vital call amidst Nepali of various ethnicities:
Timipani Nepali,
Ma Pani Nepali,
Hami Nepali.
In the music video, two images are merged together. A silhouette image of the band members performing has been filled with a visual sequence of various images representing Nepal and her diversity.
This song is now made available for viewing on their YouTube channel. The song was earlier made available through international digital stores.
The video music produced by nepa~laya is made by a young audio visual team led by filmmaker Shashank Shrestha.
Shashank's production team includes Ishan shrestha and Sanjay Prajapati in visual effects and Rocky Prajapati and Kirit Rajbhandari behind the camera. Source: Republica Daily