Ramita goes to Parbat
May 14, 2017 | 8:24 am&nbsp&nbsp&nbsp&nbsp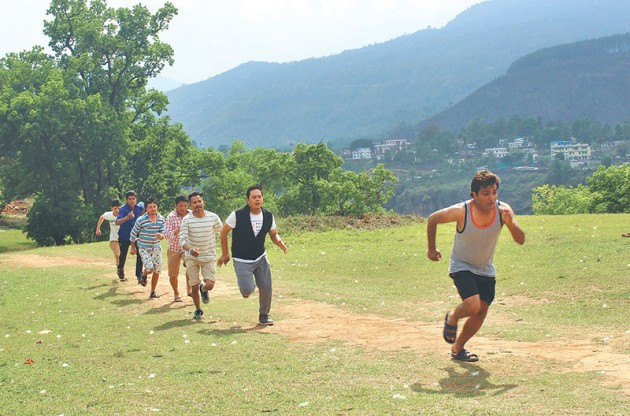 Parbat / May 13: The shooting of Ramita, an upcoming Nepali film featuring Deelip Rayamajhi and Rajani KC, is currently ongoing in Parbat.
The film will be shot around Parbat and Baglung, according to producers.
"The film will be a pure entertainer. A love story, the film will capture the lifestyle of Parbat," said director Ranjit Kumar Chhetri, speaking to media.
The film has been written by Prahlad Subedi, who said that the film will among other things highlight the growing use of technology in the rural parts of the district.
"The film will showcase how the people of Prabat are using technology and will encourage one to make the optimal use of it without abusing it," said Subedi. Source: The Kathmandu Post