PM holds talk with RJP Nepal leaders
May 15, 2017 | 9:27 pm&nbsp&nbsp&nbsp&nbsp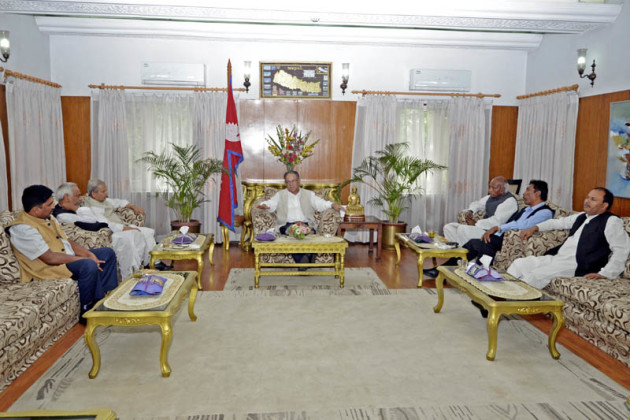 Kathmandu / May 15: Prime Minister Pushpa Kamal Dahal on Monday held a meeting with the leaders of the Rastriya Janata Party Nepal at the PM's official residence in Baluwatar, Kathmandu.
According to PM's secretariat, the discussion was centred on passing the constitution amendment bill and holding second phase of local level elections by forging political consensus.
The leaders had expressed pleasure on the successful and peaceful completion of the first phase of local polls in 34 districts of Province no. 3, 4 and 6.
The RJP Nepal leaders had demanded to pass the constitution amendment bill before the second phase local polls.
Leaders Mahantha Thakur, Rajendra Mahato, Sharat Singh Bhandari, Mahendra Raya Yadav, Anil Kumar Jha and Raj Kishor Yadav were present in the meeting. RSS