Supreme Court puts off final hearing on Silwal case third time
May 18, 2017 | 9:43 pm&nbsp&nbsp&nbsp&nbsp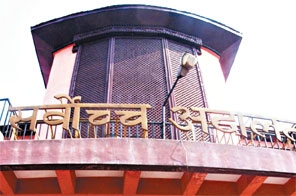 Kathmandu / May 18: The Supreme Court for the third time has put off final hearing scheduled today on the writ petition filed by DIG Nawaraj Silwal, on April 11 challenging the appointment of Prakash Aryal as the chief of Nepal Police.
The Chief Justice Sushila Karki had put the case on a cause list today forming a full-bench of seven justices led by Devendra Gopal Shrestha, according to SC Spokesperson Mahendra Upadhyaya. It is customary for the Chief Justice to assign cases to justices every morning for that day.
However, the justice Shrestha could not led the bench on the hearing of the case as Shrestha and the plaintiff Silwal were distant relatives, added Upadhyaya.
Earlier, the hearing had also been put off on May 11 and May 2 respectively. On April 10, Prakash Aryal was appointed as the IGP of Nepal Police by Nepal Government.