Laxmi InterContinental Pvt. Ltd. wins 2016 Regional Excellence Award – Asia & Pacific Region
May 19, 2017 | 10:01 pm&nbsp&nbsp&nbsp&nbsp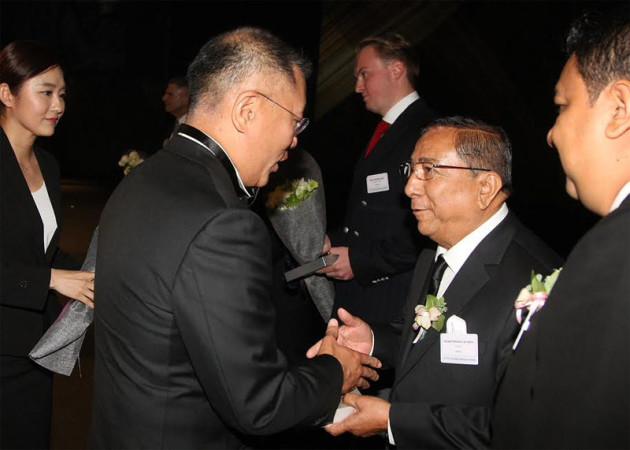 Kathmandu / May 19: From May 10th to 13th, Hyundai Motor Company's Head of Subsidiaries and Distributors from all over the world gathered in South Korea for 2017 Global Distributors Convention.
South Korea was chosen as the venue for the event in recognition of 50 years of Hyundai's Legacy. With the slogan '50 Years and More', 284 participants from 132 countries shared Hyundai Motor Company's glorious past and pledged to build a brighter future.
During the CEO Conference, Hyundai Motor Company announced its vision to become a 'Top Tier Automotive Brand' by providing the 'Highest Value' to its customers worldwide.
Laxmi Hyundai's award was announced during this annual event.