Writ petition filed against government decision on Tikapur scourge
May 21, 2017 | 9:50 pm&nbsp&nbsp&nbsp&nbsp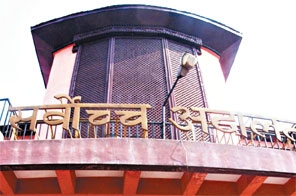 Kathmandu / May 21: A writ petition has been filed at Supreme Court against government's decision to withdraw the cases of those accused of involving in the notorious Tikapur incident.
Advocate Kapildev Dhakal, former secretary of Nepal government Dwarika Nath Dhungel and Dr Jagdish Chandra Baral jointly filed the writ petition, making defendants to the Nepal government and Office of the Prime Minister and Council of Ministers, on Sunday.
In the petition, they argued that government decision questioned the rule of law. It is a serious issue of public concern, which obviously draws the main principle of the rule of law, they added.
Similarly, the write petitioners said it is a prima facie case of causing irreparable loss on rule of law, judicial supremacy and universal principle of independent judiciary.
Three days back, the government had decided to withdraw the cases filed against those accused of involving in the Tikapur incident, which had claimed the lives of eight security persons and a child two years back.
Even the National Human Rights Commission drew the government's attention to not let free the accused ones. RSS