Show cause notice for withdrawing cases
May 22, 2017 | 10:12 pm&nbsp&nbsp&nbsp&nbsp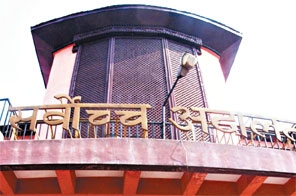 Kathmandu / May 22: The Supreme Court has issued a show cause notice in the name of the government over its decision to withdraw cases against the accused of the Tikapur, Kalali incident.
A single bench of Acting Chief Justice Gopal Parajuli issued the order Monday, while also sending the case to the constitutional bench, as it was related with the constitution.
The order comes in response to a writ filed on Sunday by advocate Kapil Dev Dhakal, former secretary Dr Dwarikanath Dhungel and Dr Jagdish Chandra Baral, seeking an interim order on the decision. The petitioners argue that the decision raises a question on the rule of law, and also damages the international norms of independent judiciary and judicial supremacy. As the cases are under consideration in the court, it could not be withdrawn.
It may be noted that the government had on May 18 decided to withdraw the cases concerning the people involved in the fatal incident that took place in Tikapur in August 2015. Eight police personnel including a Senior Superintendent of Police and a two-year-old minor was killed in the incident. RSS