We must end shame for women with fistula: UNFPA
May 23, 2017 | 9:57 pm&nbsp&nbsp&nbsp&nbsp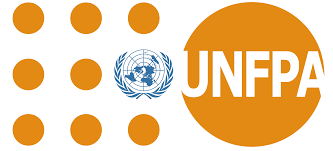 Kathmandu / May 23: Women should never endure decades of discomfort and shame that could be easily prevented and the time has come to put an end to obstetric fistula wherever it occurs, said the United Nations Population Fund.
Obstetric fistula is a medical condition in which a hole develops between either the rectum and vagina or between the bladder and vagina after prolonged, severe or failed childbirth. It is considered a disease of poverty or injury because of its tendency to occur in women in poor countries like Nepal who do not have access to adequate obstetrics care.
Issuing a statement on the International Day to End Obstetric Fistula today, UNFPA Executive Director Babatunde Osotimehin said that the fundamental human rights of all women and girls everywhere must be realised, with a special focus on those most left behind, excluded and shunned by society. The theme of the day this year is "Hope, healing, and dignity for all".
He said that ending fistula is a high priority for UNFPA and it is a key step on the road to achieving the Sustainable Development Goals by 2030, which Nepal has endorsed too. Strong health systems and greater efforts to address the underlying issues that perpetuate it, including poverty, gender inequality, early marriage and childbearing, and lack of education, are crucial to eliminate fistula, he added.
Obstetric fistula was not officially recognised in Nepal until UNFPA's Campaign to End Fistula was launched in the country in 2010. As part of the campaign, UNFPA is working with the government and other stakeholders to support prevention and treatment by building the capacity of health institutions and service providers.
"With strong political leadership, investment and action, we can end this scourge in our lifetime," Babatunde further said. "Together, I am confident that we mobilise the support and commitment needed to transform their lives into stories of hope and healing and rid the world of fistula once and for all." RSS