New budget to continue existing programs
May 24, 2017 | 10:10 pm&nbsp&nbsp&nbsp&nbsp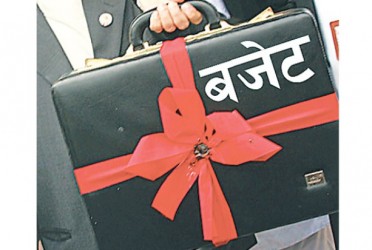 Kathmandu / May 24: The government is estimated to present the budget of over Rs 120 billion for the fiscal year 2017-18, which is more by 15.2 billion than the current fiscal year's budget.
The government is preparing to present a new budget on coming May 29, Monday by giving continuity to existing programs.
As per the constitutional deadline, the government shall present the budget on Jestha 15 in the Nepali calendar every year and in line with the constitutional provision.
Finance Minister Krishna Bahadur Mahara is preparing to present the statement of the estimated income and expenditure for a new fiscal year.
According to Chief Economic Advisor at the Ministry of Finance, Prof Dr Punya Prasad Regmi, social and economic development along with the implementation of federalism will be the focus of a new budget.
Business community are encouraged with the ending of energy crisis at home and the work progress regarding the projects of national pride implemented by the government is satisfactory, he said.
Investors from home and abroad are seen positive towards investing in the projects of national pride here with the creation of atmosphere conducive to this regard.
The government has no plan in making any changes to the existing tax system. RSS