Jaywalkers face fine Rs 200 from May 30
May 26, 2017 | 9:47 pm&nbsp&nbsp&nbsp&nbsp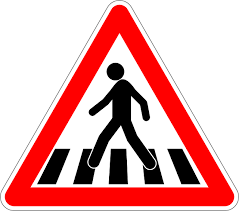 Kathmandu / May 26: The Metropolitan Traffic Police Division (MTPD) is to fine jaywalkers Rs 200 per person effective from May 30.
Chief of the MTPD, Deputy Inspector General Mingmar Lama said the Division is also to conduct a road safety campaign to reduce the number of road fatalities in view of 40 percent of the total deaths in a year resulting from road accidents involving pedestrians.
"As many as 75 people get killed in road accidents annually because of jaywalking and our main goal is to stop this trend," DIG Lama said.
He said as per the Vehicles and Transport Management Act, 2049 BS, jaywalkers face a fine from Rs 200 to Rs 1,000.
He added that jaywalkers who have not carried Rs 200 with them and are unable to pay the fine would be detained for three hours and imparted road safety lessons. MTPD has also been taking action against drivers who park their vehicles and those selling goods on the footpath.
Since April 10, the MTPD has so far taken action against 7,469 people under various offences. RSS