Dr KC to stage 11th hunger strike in Dang from Sunday
May 27, 2017 | 9:39 pm&nbsp&nbsp&nbsp&nbsp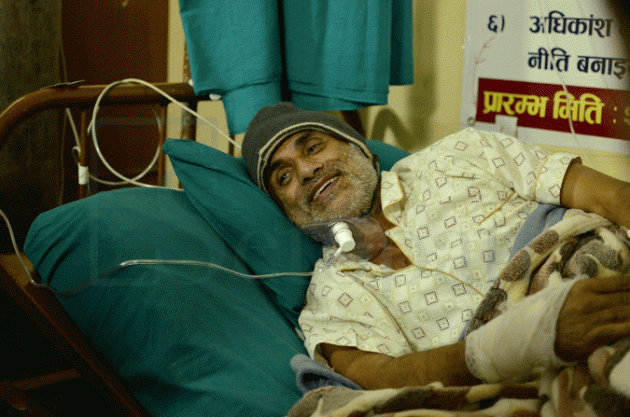 Dang / May 27: Senior Orthopedic Surgeon Dr Govinda KC, who has been staging hunger strikes time and again demanding reforms in the medical education, is to stage his 11th hunger strike in the Dang district. KC has arrived in Dang to stage the hunger strike with three-point demands.
His demands include endorsement of people-orientated medical education bill from the parliament, withdrawal of impeachment of Chief Justice Sushila Karki and transforming Rapti Sub-Regional Medical Hospital into Medical College.
Talking to the people, KC said he will begin his hunger strike from 2 pm Sunday due to positive assurance he received from the government. Otherwise, he would start his hunger strike from today itself.
Thapa had urged KC to wait until Sunday 2 pm, promising him that the government would try to address his demands.
KC vowed that he would not return to Kathmandu until his demands are addressed by the government.