35 metric tonnes of waste extracted from rivers, Ring Road area
May 27, 2017 | 9:38 pm&nbsp&nbsp&nbsp&nbsp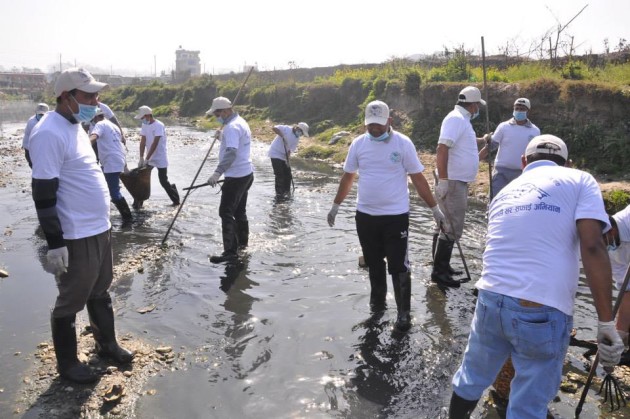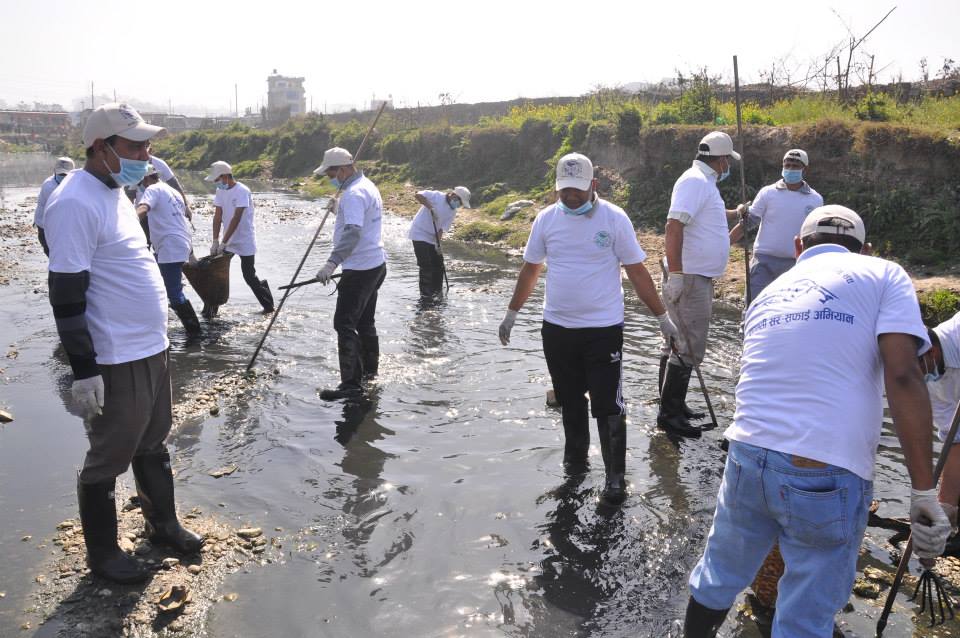 Kathmandu / May 27: A total of 35 metric tonnes of garbage was extracted from Kathmandu valley-based major rivers and Ring Road area.
As part of the Bagmati cleanup campaign that entered 211th week today, a total 12 metric tonnes of solid waste was extracted from the river. The cleanup campaign took place at and around the newly built bridge near Tripureshwor.
The participants of the campaign were more than 500 people from different walks of life including the Bagmati Civilization Integrated Development Committee, Kathmandu and Lalitpur Metropolitan Cities, Nepal Army, Nepal Police, Armed Police Force, Nepal, Gayatri Pariwar, Haleshi Décor, Axis School, Global Peace Foundation, Royal Cooperatives, Sisnupani Nepal and Nepal Advertisements Association.
On the occasion, the next phase of campaign will take place at Pashupati area, said a cleanup campaigner Umesh Bohara. A cycle rally will also be taken out on the occasion, he added.
Likewise, a metric tonne of garbage was collected from Rudramati river as part of Rudramati cleanup campaign that reached 169th week today. The campaign was participated by around 300 people while a door-to-door campaign was also launched with also the participation of Health Minister Gagan Kumar Thapa.
Also, seven metric tonnes of waste were extracted from Bishnumati river as part of Bishnumati cleanup campaign that entered 142nd week today. The campaign was launched at the confluence of Bishnumati and Mahadev rivers in Tarakeshwor Municipality. More than 200 people participated.
The total 12 metric tonnes of garbage were collected as part of Chakrapath cleanup campaign that reached seventh week. The campaign took place from Basundhara chowk to Narayan Gopal Chowk. More than 500 people from various walks of life took part. RSS