Second phase polls to take place on time: PM Dahal
May 28, 2017 | 10:36 pm&nbsp&nbsp&nbsp&nbsp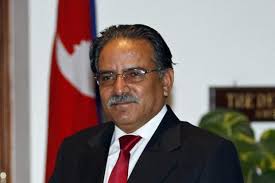 Kathmandu / May 28: Prime Minister Pushpa Kamal Dahal on Sunday assured that the second phase of local level elections would be held within the stipulated time. The election is scheduled for June 14.
Answering queries raised in today's meeting of the Legislature-Parliament on government policy and programmes, the Prime Minister clarified that he went out of his way, beyond his political party's interest to hold the first phase of polls for the implementation of the constitution.
"The elections could not have taken place had I put my party at the centre," said PM Dahal, who is also Chairman of CPN Maoist Centre.
Countering the arguments of some lawmakers to take the government's policy and programmes as temporary, PM Dahal said, "The policy and programmes are not temporary as claimed. A meeting was called to discuss them for their amendment. This government has not lost its majority nor has it faced a no-confidence motion nor has it become a caretaker after stepping down following people's protest. This is an important step to try to bring all political forces together."
"My focus is on ending current transition by concluding the elections at provincial and federal levels after the conclusion of local level polls," he said.
Speaking on a different context, Dahal said the construction of around 800 kilometers Postal Highway was gathering pace following talks with India on this front, adding that agreements reached with China to start projects in Nepal were also being implemented. RSS