Process forwarded to end impeachment motion against CJ Karki
May 28, 2017 | 10:36 pm&nbsp&nbsp&nbsp&nbsp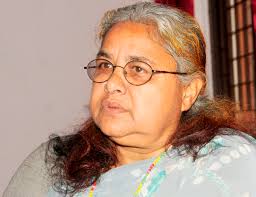 Kathmandu / May 28: Processes have been initiated not to proceed with the impeachment motion registered in the Legislature-Parliament against Chief Justice Sushila Karki.
The main proposer of the motion Nepali Congress lawmaker Min Bahadur Bishwakarma and Maoist Centre's Chief Whip Tek Bahadur Basnet, who seconded the motion, have submitted a proposal in the Legislature-Parliament Secretariat not to advance the motion on Sunday.
They have requested the House to abort the impeachment motion, saying that it would be appropriate to end it in view of the recent political scenario.
Speaker Onsari Ghartimagar's Press Advisor Babin Sharma confirmed that a proposal was lodged at the Secretariat but deliberations on the proposal were yet to begin.RSS