23 public enterprises in profit, 12 in loss; NOC incurs huge benefit
May 28, 2017 | 10:37 pm&nbsp&nbsp&nbsp&nbsp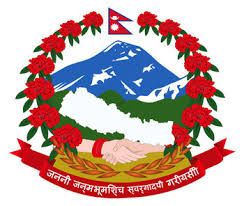 Kathmandu / May 28: Out of 35 public enterprises, 23 were found making profit, while 12 incurring loss this fiscal year.
The government has said these enterprises became successful to make the profit of Rs 34.96 billion as compared to the previous year.
Deputy Prime Minister and Minister for Finance, Krishna Bahadur Mahara on Sunday presented the annual progress review of the public enterprises at the Legislature-Parliament. He informed that the overall financial situation of the enterprises was improving.
The enterprises to make profit are- Nepal Oil Corporation, Nepal Telecommunications Company, Nepal Bank Ltd, Agricultural Development Bank, Rastriya Banijya Bank, Civil Aviation Authority, Dairy Development Corporation, Rastriya Beema Sansthan, Herbal Production and Processing Company, Hetauda Cement Factory, Agricultural Inputs Company, National Agricultural Seeds Company, The Timber Corporation of Nepal, Citizen Investment Trust, Gorkhapatra Corporation and others.
Among these, the NOC is most profited one, incurring the net profit of Rs 19.35 billion.
Similarly, Nepal Telecom became successful to earn Rs 13.27 billion as profit, while Nepal Bank Ltd made Rs 2.88 billion, Agricultural Development Bank Rs 2.53, and Rastriya Banijya Bank Rs 2.35.
On the other hand, the enterprises incurring loss this year include Nepal Electricity Authority, Udayapur Cement Factory, National Trading Ltd, Nepal Drugs Company Ltd, Janak Education Materials Home, Nepal Orient Magnesite Pvt, Nepal Food Corporation, Cultural Corporation and Nepal Television, among others.
The history of establishing public enterprises dates back to the establishment of Biratnagar Jute Mill in 1993BS. Since the first five-year plan, the government began to set up the public enterprises in a bid to augment the concept of public welfare State. RSS