As many as 3448 jaywalkers booked for violating traffic rules: MTPD
May 30, 2017 | 10:13 pm&nbsp&nbsp&nbsp&nbsp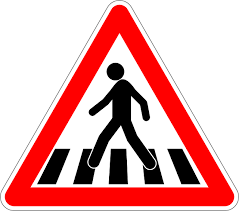 Kathmandu / May 30: As many as 3448 jaywalkers have been booked for violating traffic rules in Kathmandu Valley on Tuesday, Metropolitan Traffic Police Division said.
In a statement today, MTPD said 2120 people paid Rs 200 as fine while 1228 people who failed to comply with fine amount were detained for three hours and given half an hour road safety awareness class.
According to Vehicles and Transport Management Act 1993, Pedestrians are required to use zebra crossings, overhead bridges and subways to cross roads in the country.
If no sidewalks exist on the road it is recommended that pedestrians walk on the right-hand side of the road as per the act.
According to DIG Mingmar Lama, the campaign was launched to manage the road safety as more than 42 per cent pedestrians are killed annually in road accidents. More than 150 persons lost their lives in road accidents in Kathmandu Valley annually.
MTPD has vowed to give the continuation of the campaign which was launched from today to minimise road accidents and to develop road safety culture among pedestrians.
Meanwhile, MTPD has collected Rs 4,24,000 revenue from jaywalkers today. Earlier, the government has prohibited horn in the valley.