Iwamura hospital extends free gallstone surgery by a month
May 31, 2017 | 10:31 pm&nbsp&nbsp&nbsp&nbsp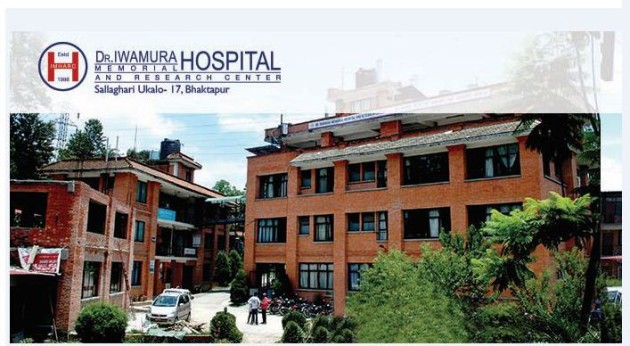 Kathmandu / May 31: The Sallaghari-based Iwamura Hospital in Bhaktapur district has extended a free gallstone surgery by a month.
The camp is set to run until June 29.
In a statement today, hospital's manager Ranjit Marikhu said the camp has been launched to provide service to the economically marginalised patients and those living with this health problem due to lack of public and self-awareness.
According to the hospital source, earlier, the camp was announced for a month; however, due to increasing pressure of patients, the camp has been extended for a month. Earlier, the camp was launched on April 28.
Meanwhile, the hospital has already performed 20 gallstone surgeries.