44 firms grilled by DoSM; 26 penalised
June 11, 2017 | 9:34 pm&nbsp&nbsp&nbsp&nbsp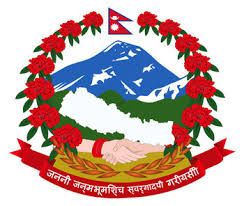 Kathmandu / Jun 11: The Department of Supplies Management (DoSM) on Friday grilled 44 business firms and transporters operating in the Kathmandu Valley for failing to maintain the government standards along with charging high fares to consumers. Of them, the DoSM sealed a cold store, penalised 26 transporters and asked the rest to report with necessary documents to the department.
According to the department, it barred Adhunik Ganga Cold Store in Nakkhu, Kathmandu from operating. The outlet was found to be selling spoiled meat that could pose risk to consumers' health. The cold store was also charged for selling meat obtained from disease-ridden chicken.
DoSM conducted cross-checking of 26 business outlets on Friday. Many of them were found selling food items without proper labeling. Failing to maintain the price lists at the outlets, poor hygiene, defects in the weighing devices and expired business licences were among the major problems found.
Among the pharmacies and medical centres that were booked on Friday, many were found to be selling narcotics illegally without maintaining proper records. Selling of drugs not registered in the government authority, storing the ayurvedic and allopathic medicines at the common place and selling of medicines without having maximum retail price listed on the products were rampant at these stores. Raju Pulami, a monitoring officer of DoSM, said they destroyed a large quantity of products including meat and medicines that were not fit for consumption.
DoSM took action against Jorpati, Kathmandu based Moon Light Spring Mineral Water and Aqua World for operating without renewing their licence. These brands of bottled water have not even registered their trademarks with the concerned authority.
Out of 58 public transports that the department cross-checked, 26 were found to be charging exorbitant fares to the passengers. The government authority in association with Traffic Police has been charging Rs5,000 per vehicle on the spot against such transporters.
The DoSM for the last few days have been conducting aggressive market monitoring. In the last four days, the regulator cross-checked 137 business firms. Similarly, the department inspected 199 public transport operators and took action against 104 for charging high fares.