Parliament endorses bill on first amendment act on political parties with majority; Federal Alliance to disrupt second round polls
June 11, 2017 | 9:35 pm&nbsp&nbsp&nbsp&nbsp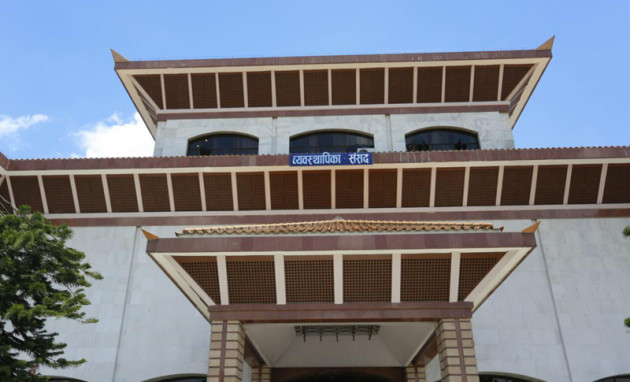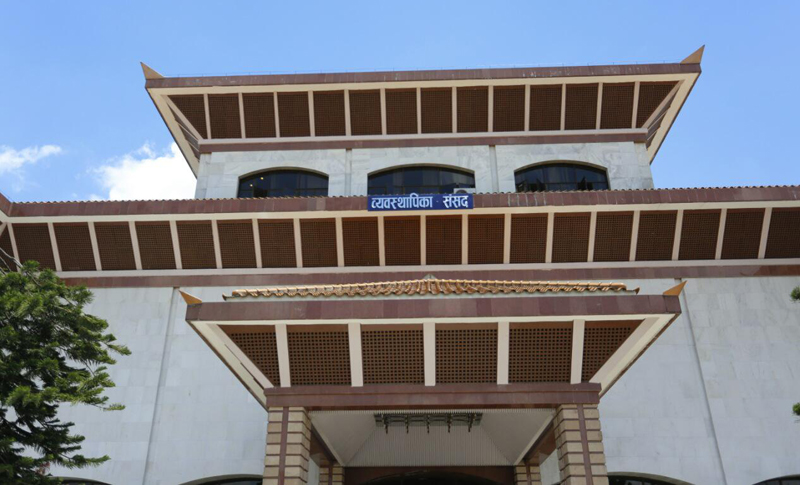 Kathmandu / Jun 11: The Legislature-Parliament on Sunday has passed the bill on first amendment of act on political parties with majority.
Home Minister Janardan Sharma presented a proposal seeking the passage of amendment bill in the third meeting of the Parliament today.
Participating in the clause-wise discussion on the bill, Prem Suwal of Nepal Workers and Peasants' Party, argued that the passage of the bill would not be beneficial to democracy, so the government must withdraw it.
Similarly, Mina Pun of the Rastriya Janamorcha said the government needs to be firm to hold the second round of election on the slated time.
Responding to the queries, Minister Sharma said all the preparations were made for the second round of the local election.
"All political parties' participation in the second round of local polls is imperative," Minister Sharma added.
During the meeting, Speaker Onsari Gharti read out a letter about the certification of the bill related to local level election act received from the President's Office.
Speaker Gharti said the next Parliament meeting would be held on July 2.
Federal Alliance to disrupt second round polls
Meanwhile, the Federal Alliance on Sunday announced third phase of protests to disrupt the second round of local polls scheduled for June 28.
The alliance announced stir against the second phase of local elections after a meeting held between the Rastriya Janata Party Nepal, a constituent of the FA, and the ruling parties ended inconclusively today itself.
The FA announced at a press conference in the capital today that it would impose an indefinite general strike from June 24.
The alliance also put forward other protest programmes aimed at disrupting the second round of elections slated to be held in 43 districts(including Rukum and Nawalparasi) of Province 1, 2, 5 and 7.
One June 12, FA is going to organise torch rally at district headquarters and other places followed by launching a general strike in Madhes, Tharuhat, Limbuwan on June 13, 14, 15, and 16.
During the four day general strike, the FA has planned to appeal people to boycott the polls, to padlock Election Offices and to organise demonstrations and vigils in rural municipalities, municipalities, sub metropolis and metropolis.
Organising baton rally on June 19 and obstructing election programmes and activities on June 20 are also the protest programmes which are outlined as a way to disrupt the polls.
On June 23, the FA has scheduled to organise a torch rally at all district headquarters.