Monetary policy draws mixed reaction; Monetary policy for FY 2074\75 made public
July 10, 2017 | 8:46 am&nbsp&nbsp&nbsp&nbsp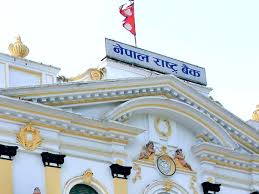 Kathmandu / July 9: Representatives from business associations, including Nepal Bankers' Association, and Federation of Nepalese Chamber of Commerce and Industries (FNCCI), have expressed differing views on the monetary policy made public by Nepal Rastra Bank (NRB) on Sunday.
Chairman of Nepal Bankers' Association, Anil Keshari Sah, commented that the monetary policy did not prioritize economic growth.
"It has provided guidance to the financial sector, but lacks optimism that remarkable assistance would be made to capital flow for boosting the economic growth," he said.
He however took positively the provision of some works of central bank to be available from all seven provinces in view of the federal set up. It has, as he said, ended the compulsion for the private banks to come to the central banks for any works.
Similarly, senior Vice-Chairman of FNCCI, Shekhar Golchha, observed that the monetary policy has disheartened the industrialists and entrepreneurs. It is not favourable to achieve 7.2 percent economic growth rate, he argued, adding that it is not investment friendly either.
General Secretary of Nepal Chamber of Commerce Kamalesh Kumar Agrawal said the monetary police was brought by ignoring the suggestions furnished by the private sectors. It shrinks national economy, he added.
He voiced his concern for not incorporating the suggestions of private sector in the monetary policy while noting the instrument should come up with measures to end high interest rate prevailing in banks and financial institutions and inadequacy of money for investment as well.
Former Chairperson of Nepal Bankers' Association and Citizen Bank CEO Rajan Singh Bhandari commented that the central bank could not achieve the anticipated economic growth rate from the present monetary policy as it would not make adjustments on interest rates.
"The NRB through this monetary policy has mended its past shortcomings; most of the policies are positive. The policy could help check price hike but not contribute to economic growth", he added.
The policy which is not supportive to increase loan portfolio would not contribute to the economic growth, Bhandari argued.
Also rendering comment on the policy, Sana Kisan Bikas Bank CEO Jalan Kumar Sharma welcomes the monetary policy which has come up with measures to increase the financial source of microfinance institutions.
Likewise, Nepal Automobile Association Chairperson Anjan Shrestha said the arrangement of re-financing is weak and the policy has failed to address the management of investment worthy money.
Monetary policy for FY 2074\75 made public
Nepal Rastra Bank (NRB) today publicized a monetary policy for the fiscal year 2074\75 BS amid a program in the Capital.
Speaking at the event, NRB governor Dr Chiranjibi Nepal shared that monetary policy has prioritized agriculture, tourism, energy, small and cottage industries and liquidity management.
Likewise, a NRB official said Nepal's economic growth rate is satisfactory. "Nepal's balance of payment is satisfactory, financial imbalance is decreasing and there is positive change in economy," he said.
The NRB said investment would be made in prioritized projects by using monetary instruments to achieve a 7.2 percent economic growth rate in the next fiscal year. RSS