Writ filed at SC, seeking release of IRD DG Chief
July 11, 2017 | 11:22 pm&nbsp&nbsp&nbsp&nbsp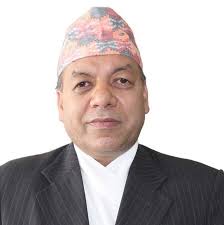 Kathmandu / July 11: A writ petition has been filed at the Supreme Court ( SC) Tuesday, demanding the release of Director General of Inland Revenue Department, Chudamani Sharma, who is presently in the custody of Commission for the Investigation of Abuse of Authority (CIAA) on corruption charge.
Sharma's spouse Ms Kalpana Upreti Sharma moved the SC to file a writ that has named the Special Court and CIAA as defendants, seeking his release from detention. In the petition, she claimed that Sharma's confinement was illegal.
The IRD Director General is entitled special rights to increase or narrow the tax network and Sharma had, in the same capacity, carried out his professional duties accordingly, the writ added.
The CIAA had arrested IRD DG Sharma on June 2 on the charge of indulging in irregularities in revenue fixation and had filed a case against him at the Special Court.
The Special Court later ordered to keep him in custody for further investigations into the case.
He has been charged of granting tax (capital gains tax) exemption to the Ncell, the private telecom company, during the transfer of company's ownership and playing a major role in waiving the tax of around Rs 21 billion as the member secretary in the Tax Settlement Commission. RSS