ISSR sees implementation of monetary policy challenging
July 13, 2017 | 9:38 pm&nbsp&nbsp&nbsp&nbsp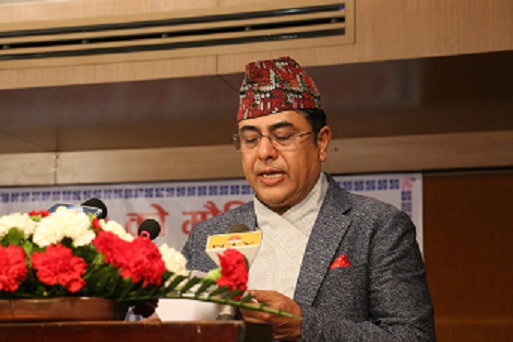 Kathmandu / July 13: The Institute for Strategic Socio-Economic Research (ISSR) has expressed its doubt whether the monetary policy unveiled by the Nepal Rastra Bank last Sunday for the upcoming fiscal year would be a help in building investment-friendly atmosphere in the country.
It seemed that the government would not be able to achieve the target 7.2 economic growth set for the upcoming fiscal year due to the very monetary policy, the Institute said.
It made its views on the monetary policy public through a press meet here today. According to the Institute, the new monetary policy has failed to incorporate clear provisions supporting the target of achieving a 7.2 economic growth rate. It has, instead of loosening the debt policy, further tightened it, said Institute Acting Chair Prof Govinda Nepal.
Likewise, Prof Madan Kumar Nepal said however the mandatory provision for a 25 percent loan disbursement in agriculture, hydropower, tourism and other sectors of priorities by commercial banks until the end of the upcoming fiscal year was positive, the implementation of the policy still seemed challenging. RSS