11 DIGs recommended for AIG post; The AIG posts have been lying vacant since February 14.
July 15, 2017 | 9:52 pm&nbsp&nbsp&nbsp&nbsp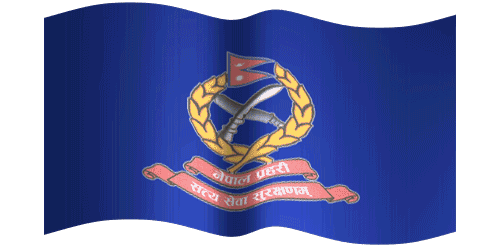 Kathmandu / July 15: Nepal Police has recommended 11 Deputy Inspectors General (DIGs) of Nepal Police for the promotion to the post of Additional Inspectors General (AIGs).
DIGs Bam Bahadur Bhandari, Jay Bahadur Chand, Devendra Subedi, Pashupati Upadhayay, Kesari Raj Ghimire, Madhav Prasad Joshi, Bijay Lal Kayastha, Kamal Singh Bam, Mingmar Lama, Rana Bahadur Chand and Bijay Kumar Bhatta have been recommended for promotion to the post of AIG.
Bhandari, who is also the main candidate to take over the Nepal Police helm, is in the first line according to seniority.
Meanwhile, the name of DIG Nawaraj Silwal, whose case is pending in the Supreme Court, has not been included in the name list published on Saturday.
A Cabinet meeting on Monday had approved 11 positions for AIG of Nepal Police.
The decision is aimed at deputing one AIG in each province and four AIGs in the Kathmandu Valley—one each at Nepal Police headquarters, Nepal Police Academy, Metropolitan Police Commissioner's Office and Nepal Police Hospital.
The AIG posts have been lying vacant since February 14. In 2014, then Minister for Home Affairs Bam Dev Gautam had increased the number of AIGs to nine from seven. But, following an apex order, four more DIGs were promoted to the post of AIG.
15 SSPs recommended for promotion to DIG
Meanwhile, the promotion committee of Nepal Police has recommended 15 Senior Superintendent of Police (SSP) to be promoted to Deputy Inspector General (DIG) post.
SSP Sarbendra Khanal is top on the list followed closely by another SSP Ramesh Kharel.
Other SSPs recommended for the post are Pushkar Karki, Uttam Karki, Bhog Bahadur Thapa, Pushkal Raj Regmi, Pawan Prasad Kharel, Chabilal Joshi, Manoj Neupane, Gyan Bikram Shah, Thule Rai, Sharad Chand, Dhiru Basnet, Pushpa Chandra Ranjit and Suresh Bikram Shah.