Gurung elected Chair of NAFEA
July 15, 2017 | 9:51 pm&nbsp&nbsp&nbsp&nbsp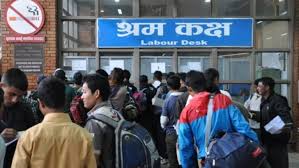 Kathmandu / July 15: Rohan Gurung has been elected as the Chairperson of Nepal Association of Foreign Employment Agencies (NAFEA) in the election held on Friday.
Gurung secured 434 votes against his closest contender Bimal Dhakal who received 341 votes.
Gurung had filed his nomination with the backing of the foreign employment agents close to CPN-UML and CPN Maoist Centre.
Similarly, elected in the post of first Vice-Chairperson was Ram Prasad Bhantana while Bhuwan Singh Gurung and Sukra Pakhrin were elected second Vice-Chair and third Vice-Chair respectively.
Likewise, Naresh Gelal was elected the Secretary-General while Kishor Bahadur GC as the Secretary.
Among others elected are Rahika Katuwal as the Treasurer and Baban Kumar Singh, Sanju Gurung, Parameshower Adhikari, Tej Maya Limbu, Suresh Gautam, Sabina Shrestha, Kunsa Dorje Limbu, Pritam Bahadur Magar, Prem Bahadur Biswakarma and Suraj KC as members.RSS