Readers react to 'Money, Power and Sexual Harassment'
July 18, 2017 | 10:34 am&nbsp&nbsp&nbsp&nbsp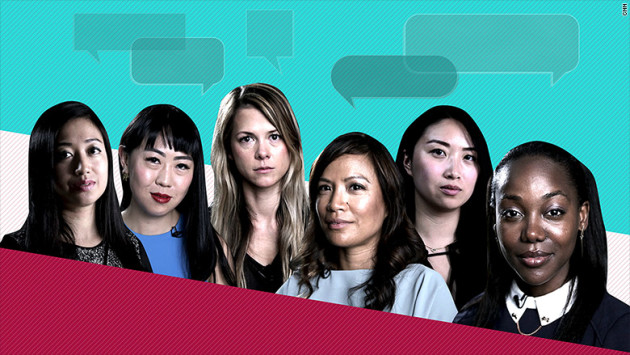 July 18: After 16 years, entrepreneur Cecilia Pagkalinawan broke her silence about being sexually harassed by an investor. Her story, along with those of five other women, was part of a CNN Tech special published on Saturday, "Money, Power, and Sexual Harassment."
And now, Pagkalinawan is hearing from others who have stayed silent about their own experiences — even close friends.
"They never shared their stories with me — I didn't even know they had stories because I never shared mine, even in private," she said, adding that in the last few days, people around the world have reached out with support and similar stories.
In the past month, two powerful Silicon Valley investors — 500 Startups' Dave McClure and Binary Capital's Justin Caldbeck — have resigned over sexual harassment allegations. Both men have issued broad apologies for their behavior.
There has been a flood of stories that paint a picture of an industry rife with sexism and harassment. On Monday, Rent the Runway CEO Jennifer Hyman told CNBC that she too was sexually harassed while building her company. She's just the latest to come forward.
SheWorx cofounder Lisa Wang says that if there's a silver lining, it's that women across generations are uniting and their voices are being heard. Wang was another of the six women who spoke to CNN Tech.
"The fact that this has come to the surface so strongly indicates a shift in the way society is operating now, where there's a focus on what is ethical versus power and money," said Wang, adding that she's received "unequivocal support from women."
The tech industry isn't alone
But some readers have reached out to note that sexual harassment is a pervasive problem across business.
"There are women throughout all industries, all cultures and in all corners of life who are treated by men as objects, theirs for the taking," read one email from Sara Quigley of Easthampton, Massachusetts.
"I am all of those women 23 years later," said Janie Letourneau of Greenwood, South Carolina, in an email.
Letourneau was raped while on a business trip. Letourneau said she posted the CNN Tech story to her Facebook page on Monday, the first time she's shared anything related to sexual harassment.
"It's the first time I dared to speak publicly about it. I felt so good posting this in my page. [But I only got] 3 likes from my sisters and best friend."
Susan Ho, another woman who spoke to CNN Tech, said although she's hopeful the industry will ultimately see change, she's had moments of feeling "deeply depressed" about the current state of things.
"I didn't realize how being a woman was so difficult," she said, acknowledging that she's lucky to have a "first rate education and a super supportive network."
But not all women do. "[Many] don't get the chance to speak up, or to be heard. Not a lot of people get to have a voice," added Ho's Journy cofounder Leiti Hsu.
Ho and Hsu were two of six women to speak to The Information about Justin Caldbeck's harassment, in a story that was published three weeks ago and set off a firestorm.
What to do
Bea Arthur, the entrepreneur who had an investor pull out his erect penis at his office, said the reaction to her story has been a lot of disbelief — and criticism.
Arthur said people have commented on her delivery in the video interview, noting that her laughter indicates she's not traumatized. Others have questioned why she didn't report it to human resources. Arthur points out the inherent problem in that line of thinking: "We all work for ourselves, there is no one to report it to," she said. It's a glaring issue that has allowed sexism to fester for so long in the tech industry.
Readers have also reached out to ask what they can do to support women who have been sexually harassed.
"For me, it's the everyday little things. If you see this type of behavior, don't just sit there and let it happen," said Ho. Hsu added that everyone can "check your personal biases — we all have them."
Wang and Pagkalinawan encourage people to share their experiences, whether anonymously or otherwise. Wang has been collecting the confidential stories of bias and harassment in tech via a simple web form. The goal is to start identifying the specific offending individuals and funds. And Pagkalinawan suggested that, for those who aren't ready to speak out, "at least share your stories with your friends."
Arthur stressed that true change will only result if everyone bands together — not just those on the receiving end. "Black people can't end racism and women can't end sexism." money.cnn.com