Student artists at the NAC
July 18, 2017 | 10:53 am&nbsp&nbsp&nbsp&nbsp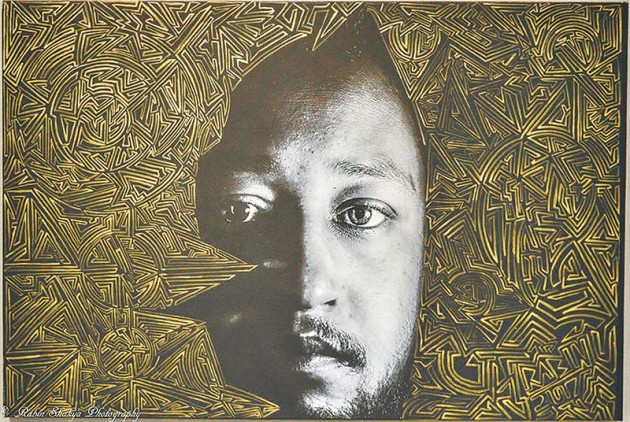 Kathmandu / July 17: An art exhibit, titled Pradarsani, came to a close at Nepal Art Council in the Capital on Saturday. The exhibit featured works by six student-artists—Bibek Shrestha, Bipin Maharjan, Rabin Kaji Shakya, Rajendra Buddha Magar, and Roshan Maharjan and Suraj Poudel.
The works were divided in titles such as The Art of Nature, Distorted, I Dream, Evolution, Devoition and Rato Mato, which explored respective themes.
"With these paintings, which can not be pinned down to one certain theme, we have tried to portray the fusion of reality and imagination and the lapses therein," said Rabinkaji Shakya, one of the participating artists.
Another of the featured artist, Bibek Shrestha, said, "Art is what I take to, a tool, to express myself and the society I live in. I have tried to portray the nature and culture around us through the paintings."
Shakya's paintings explore the culture and human characteristics through a series of portrait paintings. The works feature a portrait of a man at the foreground, while different hues entangled in themselves at the back. The exhibit also featured a clutch of sculptures by Shakya.
While Rajendra Budhamagar's work make a case of environment conservation—the works make use of grease and garbage.
Roshan Maharjan's series, Devotion, explore the themes of religion, hypocrisy and the need to remain rooted.
The five-day long exhibition concluded on Saturday. Source: The Kathmandu Post