ICAO delists Nepal from serious security concerns category; EU to be informed about delisting from ICAO's blacklist 
July 21, 2017 | 9:21 pm&nbsp&nbsp&nbsp&nbsp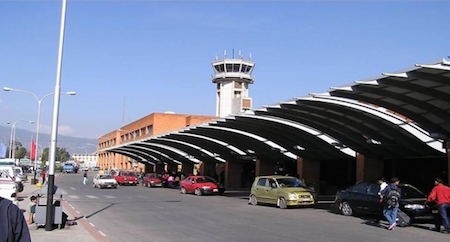 Kathmandu / July 21: The International Civil Aviation Organization (ICAO) has removed Nepal from the list of serious security concerns (SSC) list.
The ICAO took the fresh move based on progress evaluation of the civil aviation sector's progress in Nepal since 2013.
The Civil Aviation Authority of Nepal (CAAN) said that a meeting of the review committee of the ICAO's SSC on Thursday formally removed Nepal from the list.
A two-member team of the ICAO had examined the aviation laws, organizations of the civil aviation, existing qualifications of flight operations and other related issues from July 4 to 11 for the resolution of the issue after the security concerns.
During the time, the team had even inspected the Nepal Airlines Corporation and Himalayan Airlines.
As per the study, the international standards and recommendations abiding rate set by the ICAO was maintained 66.08 per cent against the average 60 per cent fixed by the ICAO.
Director General of the CAAN Sanjib Gautam said that Nepal got out of the blacklist after progressing in four of the eight sectors of the audit.
EU to be informed about delisting from ICAO's blacklist
He, however, said that immediate efforts would be taken to end the blacklist of the European Union (EU) though the ICAO's blacklist was removed.
Gautam said that the EU would be written within one to two days following the audit report of the ICAO.
The EU too had placed Nepal's aviation in the blacklist citing insecurity immediately after the ICAO put Nepal in the list of serious security concerns.
According to Spokesperson of CAAN Birendra Prasad Shrestha, initiatives would be taken to remove Nepal from blacklist after participating in the EU's meeting as per the ICAO report. This is the preliminary report of ICAO. The final report would be brought within next six months.
CAN on Friday discussed with chiefs and representatives of the concerned bodies to inform about the ICAO report. Audit report of ICAO was presented in the program. The report pointed out that activities should be carried out with coordination among service provider and regulatory bodies for aviation safety in Nepal.
On the occasion, Secretary at the Ministry of Culture, Tourism and Civil Aviation, Shakar Prasad Adhikari, said that the Ministry was ready to provide support in policy-level and other process to make aviation safety more systematic and effective.
He shared the information that the Ministry has been taking initiative to establish an autonomous body to carry out research about aviation safety for making aviation sector of Nepal systematic and commercial.
ICAO had examined aviation security of all eight areas of Nepal for the first time in 2000. ICAO had deployed three experts in the sector of personal license, aircraft operations and aviation merit to help Nepal over its serious security concerns after signing an agreement for the technical support to strengthen aviation safety in 2015.
According to CAN, the agreement signed between Nepal and France regarding technical support made an understanding to assign two experts in the sector of flight operations and air worthiness for six months. An expert related to flight operation has been deputed in Nepal since May, 2017 in this regard. RSS