Govt to be tough against responsible for delayed projects
July 23, 2017 | 7:06 am&nbsp&nbsp&nbsp&nbsp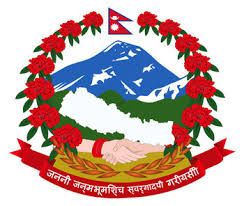 Kathmandu / July 22: Urban Development Minister Prabhu Saha has said a contract for the development project which was awarded some 13 years ago is yet to be implemented.
Taking part in a face-to-face programme organised by Reporters' Club here Saturday, the Minister warned those failing to fulfill the given responsibilities to face action.
"The government will appear tough against those responsible behind stalled progress of development projects," he added.
In his opinion, lack of the formulation of an integrated plan by authorities concerned while implementing the road, electricity, drinking water, telephone and drainage projects had caused problems in meeting the goals.
Delay in the completion of Tripureshwor-Kalanki-Nagdhunga and Chabahil-Jorpati-Sakhnu road widening projects was also the concern of the government and it was seeking effective ways to sort out problems behind such delay.
A case registered at the court related to the Tripureshwor-Kalanki-Nagdhunga road expansion project is sub judice and the government is waiting for the court order to allow expediting the project, according to the Minister.
He further said the government was trying to garner support in favour of the constitution amendment proposal and was getting positive responses from the main opposition and Madhes-centric parties to that end. RSS