Home Minister serious over the incidents of floods and VAW
July 24, 2017 | 6:38 pm&nbsp&nbsp&nbsp&nbsp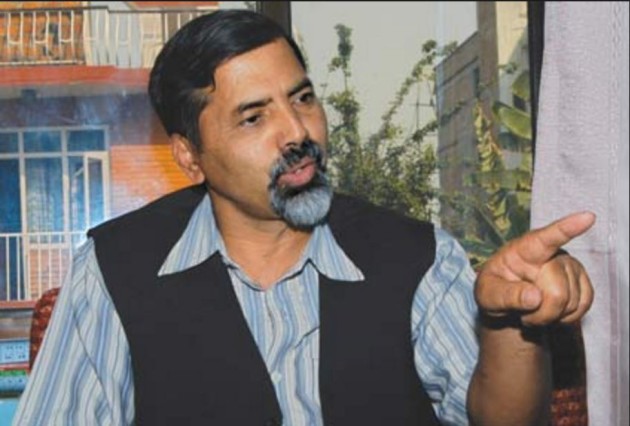 Kathmandu / July 24: Home Minister Janardan Sharma has expressed serious concern over the rising rate of floods and landslides, and as well as the repeated incidents of violence against women in the country.
Taking time from the speaker at the Legislature-Parliament meeting on Monday, he said the government's serious attention was drawn towards the status of the survivors of floods and landslides as well as that of the incidents of VAW. The disaster management committees are working to provide necessary relief support to the survivors of natural disaster.
Stating that the incidents of VAW in various districts were very disturbing to him, Home Minister Sharma said, "The incidents of VAW are not only condemnable but stand as a blotch in human civilization. Action would be taken against such inhumane crimes." He expressed the commitment to take action against those guilty in the incidents that have recently taken place in Bhojpur, Khotang, Banke and other districts.
Minister Sharma on the occasion also appealed to the parliament and its committees to come up with stringent possible laws in order to control the rising incidents of henious crimes like woman being burnt alive in the name of dowry, wife being murdered by husband and children being raped.
On a different note, the Home Minister made it clear that the national identity card would not only have the name of the mother, but also of the grandmother. And it's in both Nepali and English languages. RSS