Dr KC begins fast-unto-death for 11th time; TU appoints campus chief and asst deans at IOM
July 24, 2017 | 6:39 pm&nbsp&nbsp&nbsp&nbsp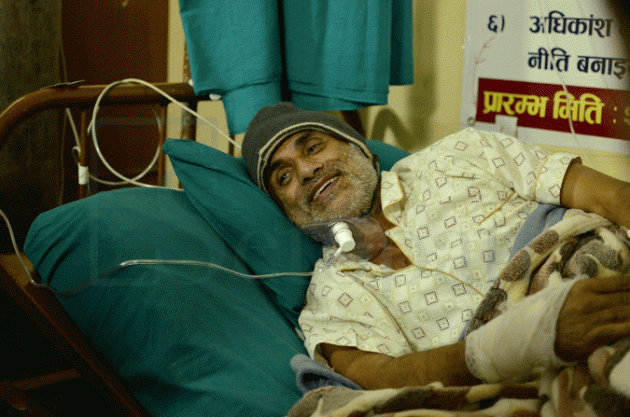 Kathmandu / July 24: Senior orthopaedic surgeon at the Tribhuvan University Teaching Hospital Dr Govinda KC has begun his fast-unto-death on Monday for the eleventh time stating that the government failed to address his demands as promised earlier.
Organising a press meet at TUTH, Dr KC said that the 11th hunger strike was launched after the government failed to address his demands to bring reforms in the medical sector in the country.
The senior orthopaedic surgeon has demanded to immediately pass the Medical Education Act as per the recommendation made by Kedar Bhakta Mathema-led panel.
Similarly, Dr KC has also demanded to probe into the irregularities in the medical sector and give autonomy to the Institute of Medicine (IoM).
He, however, has assured that the hunger strike would not affect the teaching-learning activities and daily medical services at TUTH.
TU appoints campus chief and asst deans at IOM
Meanwhile, the Senate and Executive Council of Tribhuvan University (TU) has appointed the Campus Chief and Assistant Deans of Institute of Medicine (IOM) on Monday.
The executive body of TU has appointed Dr Pratap Narayan as the Campus Chief of the institute. Likewise, the council has appointed Dr Rajendra Guragain, Dr Madhu Devkota, Dr Dwarika Shrestha and Mandira Panta as assistant deans of the institute.
According to the executive council, the newly appointed campus chief will serve the full term whereas the assistant deans have been appointed for short-term until further notice.
The appointment of the campus chief and the assistant deans coincided on the day when Dr Govinda KC had announced to start his hunger strike. Dr KC is said to start the strike from Monday late afternoon.