Separate act mooted for Bagmati Civilization Integrated Development Committee
July 26, 2017 | 8:22 am&nbsp&nbsp&nbsp&nbsp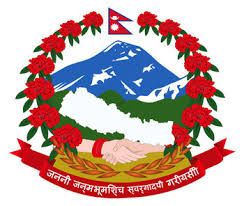 Kathmandu / July 25: A separate Act is mooted for the effective implementation of the action plan of High-Powered Bagmati Civilization Integrated Development Committee.
Representatives of concerned stakeholders have pointed out the need of introducing a separate law, noting that it has been difficult with the existing legal provisions to overcome the challenges seen in the development and preservation of the Bagmati civilisation.
At a discussion programme on 'Institutional Improvement of the Committee' in the Capital on Tuesday, Minister for Urban Development and Committee Chairperson Prabhu Saha said that a separate act would be introduced with necessary recommendations for safeguarding and preserving the Bagmati civilisation.
On the occasion, he floated a proposal to form a five-member task force to develop a preliminary draft after holding discussions with concerned stakeholders.
Minister Saha shared that a proper decision would be taken on whether to frame a separate act by only including the rivers within the Kathmandu Metropolitan City or of outside.
The Bagmati River has seen rising level of pollution with bad practice of directly channelising sewerage to the river. There has been no anticipated outcome in the clean-up of the river despite big investment and participation in the campaign on part of the government and civil society.
On the occasion, Environment Protection Committee President Geeta Chhetri said that the separate act for Bagmati Protection can be brought out based on the rationality.
Lawmaker Rameswor Phuyal said that the construction of open space and Green Park, planting big trees, development of urban infrastructure and management of the public land have been resulting in encroachment of the Bagmati River.
Lawmaker Chandra Maharjan of Lalitpur stressed the need for preserving water resources, controlling river and putting in place proper drainage system for the management in human settlement in the Kathmandu Valley.
National Planning Commission member Sunil Babu Shrestha, Ministry Secretary Dipendranath Sharma, Gokarneswor Municipality Mayor Santosh Chalise, Kageswori Municipality Mayor Krishna Hari Thapa also spoke on the occassion.
The Bagmati River has the length of 200 KM and it has occupied around 44 KM in the Kathmandu Valley. RSS