Govt constitutes 3-member team to hold talks with Dr KC; Save KC's life: NHRC to government
July 27, 2017 | 10:46 pm&nbsp&nbsp&nbsp&nbsp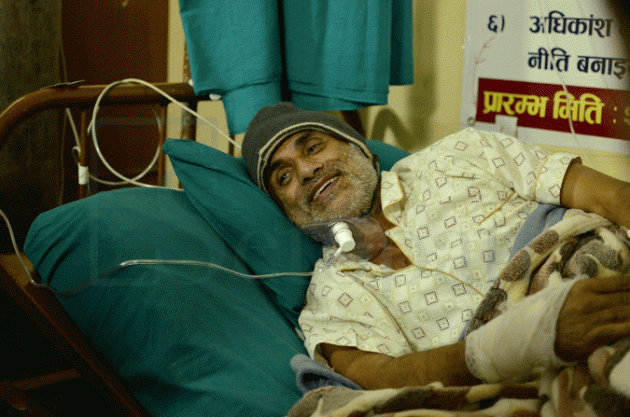 Kathmandu / July 27: Government has formed a 3-member team led by secretary at Ministry of Education Shanta Bahadur Shrestha to hold talks with Dr Govinda KC.
Minister for Commerce, Meen Bishwakarma informed that the cabinet meeting held on Thursday decided to constitute the high-level team to address the demand of agitating Dr KC who began his 11th fast-unto-death from Monday. Secretary at Health Ministry Kiran Regmi and secretary at Prime Minister Office Gopi Mainali are the members of the team, informed Minister Bishwakarma
Senior orthopedic surgeon Dr KC, who is also a professor at the Institute of Medicine (IOM), demanded that the government bring Medical Education Act, slash fees of postgraduate studies in medicine from Rs 3.1 million to Rs 2.2 million, appoint four assistant deans at IOM and campus chief immediately and probe into the irregularities of TU officials and take action against them.
Save KC's life: NHRC to government
Meanthile, the National Human Rights Commission (NHRC) has made an appeal to the government to help save the life of agitating Govinda KC.
The veteran orthopedic surgeon has been staging fast-unto-death at the Tribhuvan University Teaching Hospital at Maharajgunj in Kathmandu for the 11th time demanding an end to the anomalies prevalent in the medical sector in the country.
In a press statement issued by Commission's Secretary Bed Bhattarai on Thursday, the rights watchdog appealed to the government to take initiatives to save KC's life and urged for the complete and effective implementation of the past agreements government made with him to ensure reforms in the medical education sector.
The health of the protesting bachelor medico is reportedly deteriorating.