Special attention will be paid for welfare of players: Minister KC; Save Dr Govinda KC's life: NHRC to govt
August 4, 2017 | 9:50 pm&nbsp&nbsp&nbsp&nbsp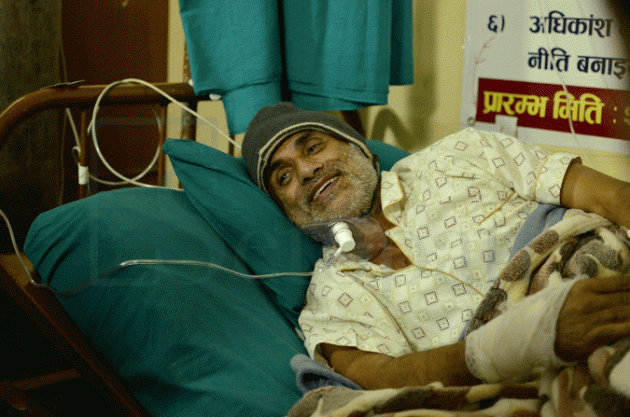 Kathmandu / Aug 4: Minister for Youth and Sports, Rajendra Kumar KC, has said that he would take appropriate initiatives for the welfare of the players devoted to the nation.
Receiving congratulation from Nepal National and International Players Association, Minister KC said that special attention would be paid for the management of medal winning players by holding interaction with players and the government.
He further said that physical infrastructures would be developed in view of the South Asian Games (SAG) to be held in Nepal in 2019.
Saying reconstruction of physical structures damaged by earthquake could not be carried out due to lack of equipment, Minister KC said that discussion was underway in this regard.
Association Chairperson Deepak Shrestha said that sports sector could not be developed without proper physical infrastructures.
The Association drew the attention of Minister KC on the issues including arrangement of education, health, insurance and allowance to the players, and a separate policy for their management by categorizing medal winning players.
The Association also urged the Ministry to hold discussion regarding arrangement of identity cards to players to fit from local-level to international-level.
Save Dr Govinda KC's life: NHRC to govt
Meanwhile, the National Human Rights Commission (NHRC) has urged the government to save the life of Dr Govinda KC, who has been staging hunger strike for the past 12 days, demanding reforms in the medical sector.
Issuing a statement on Friday, NHRC Secretary Bed Bhattarai said that the national human rights watchdog has constantly been acquiring information about the health condition of senior orthopedic surgeon KC.
The NHRC today wrote to the Nepal Government, the Office of the Prime Minister and Council of Ministers and Ministry of Health to adopt all possible measures to save the life of Dr KC, the statement read.
It also urged the government to implement the past agreements signed with Dr KC at the earliest.
Earlier, the representatives of government and Dr KC held rounds of talks, but failed to make concrete decision.
Dr KC's one of the demands is endorsement of the Health Profession Education Bill. The bill has been lying in the Parliament for the past one year.
The bill demands formation of an overarching regulatory framework for the medical education sector.
Dr KC has also been demanding mandatory enrolment of meritorious students in private medical colleges which have been admitting students with poor results, charging exorbitant amount of money from them.
He has also demanded that the Institute of Medicine be given the authority to enrol students, set fees and grant affiliation and de-affiliate medical colleges that fail to abide by the directives issued by the government and the court.