Doctors warn of bringing health service nationwide to fulfill Dr KC's demands; Thapa stresses to pass medical education amendment bill
August 5, 2017 | 8:50 pm&nbsp&nbsp&nbsp&nbsp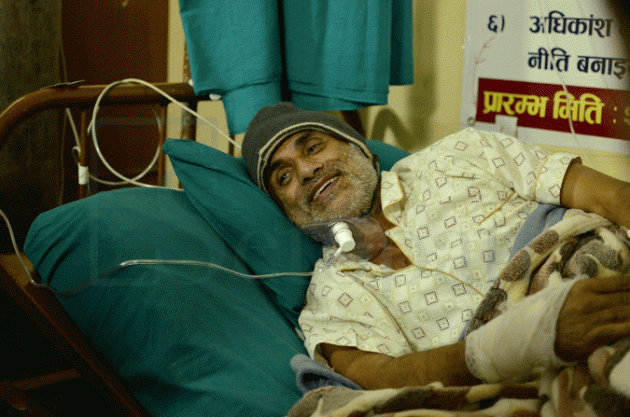 Kathmandu / Aug. 5: Nepal Medical Association (NMA), an umbrella organization of medical and dental doctors, on Saturday warned that they would bring health service to a grinding halt nationwide as a last resort to fulfill demands raised by Dr Govinda KC.
Following discussion on Dr KC's demands and the steps to be taken by the doctors in their office at Siddhibhawan, the NMA issued such a warning.
Speaking at the program, NMA Chairman Dr Muktiram Shrestha asserted that he is ready to take any kinds of steps to fulfill Dr KC's life.
If medical education bill is endorsed, private sector and medical community will not lose anything rather they will benefit from it, Shrestha further said.
Former NMA chairman Kedar Narsing KC said medical colleges tarnished the image of medical education.
Founder of Chitwan Medical College, Harish Neupane said there is no reason to object to KC's demands since his demands and his fast-unto-death are to bring reforms in medical education sector.
Thapa stresses to pass medical education amendment bill
Meanwhile, former Health Minister and Nepali Congress leader Gagan Thapa has called for endorsing the Medical Education Amendment Bill as soon as possible.
Speaking at a program organized to mark 10th memorial day of social worker and Nepali Congress leader Shyam Bahadur Karki here today, Thapa shared that they were working to pass the Kedar Bhakta Mathema led team prepared report regarding the bill.
He added that Prime Minister Sher Bahadur Deuba himself was paying attention to pass the bill even to end hunger strike of Dr Govinda KC.
Dr KC is on a hunger strike for the past 13 days demanding passage of the bill immediately. RSS