DPM Shrestha inaugurates new building of model community school
August 5, 2017 | 8:50 pm&nbsp&nbsp&nbsp&nbsp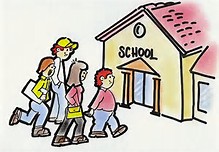 Kathmandu / Aug. 5: The quake-damaged Gokarna Secondary School at Gokarna in Kathmandu district, which has emerged as a model one among the community schools in the locality, has got a new quake-resilient sophisticated building.
Deputy Prime Minister and Minister for Education, Gopal Man Shrestha, inaugurated the three-storied and six-roomed school building built with the assistance of the Australian government and Plan International amid a programme held here today.
On the occasion, DPM Shrestha said that the government has laid greater focus on reforming the quality of education in the public schools and preparations were underway for education programme in line with the federal set up in the country.
He stressed on the skill-oriented, vocational as well as information and technology oriented academic programmes for the public schools.
Also speaking at the program, Minister for Cooperatives and Poverty Alleviation Ambika Basnet cited the example of the Gokarna School and the role of school management, teachers and parents at the school for ensuring quality education in the public schools.
Secretary at the Ministry of Education, Shanta Bahadur Shrestha, argued that the academic leadership of the School should play pivotal role to reform the academic quality in the community school as in the Gokarna School.
Secretary Shrestha stated that of the total budget, 26 per cent is allocated for education sector.
Australian Ambassador to Nepal, Peter Budd pledged for further cooperation from the government of Australia for education sector in Nepal.
The 66-year-old School's new building constructed at the cost around Rs 10 million can resist quake measuring 9 on the Richter scale up to fifty years, according to School Management Committee Chairperson Ramdas Shrestha.
The community-run school which started its academic programmes with 65 students in 2006 BS has been running its academic programmes in English. The school has 565 students.
The school offers modern amenities for students such as lab, e-library and WiFi among others and has been carving its own niche among the community and privately-run schools in the locality thanks to its operational modality similar to privately-run schools, shared Chairperson Shrestha.
A tenth grader in the School, Himanshu Singh, said that the school has computer classes, sports and co-curricular activities besides the regular academic programmes and monitors teaching learning activities of teachers and students through CCTV.
Although the school has made its mark among the schools in the locality, it has been running its secondary level classes through the teachers appointed to teach primary and lower-secondary level, according to School Principal, Siddharaj Mishra.
The government of Australia has provided financial assistance to help rebuild 12 schools in various quake-hit districts in Nepal and scholarships to 213 Nepali students at secondary level. RSS