Gold worth Rs 30 billion imported annually
August 5, 2017 | 8:48 pm&nbsp&nbsp&nbsp&nbsp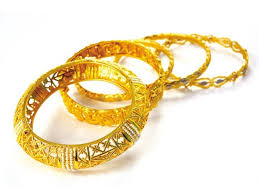 Kathmandu / Aug. 5: Nepal imports gold worth Rs 30 billion annually, according to Kathmandu Gold Silver Dealers Association KGSDA.
The Association, in its 15th annual general meeting held here today, also shared that the trade of gold and trade contributes Rs 9 billion to country's national exchequer.
Kathmandu Metropolitan City (KMC) mayor Bidya Sundar Shakya spoke of the need to adopt the modern approach in lieu of the traditionally-run trading of the gold and silver.
He also reaffirmed KMC's cooperation for the development and promotion of the business of gold and silver.
Also speaking at the programme, deputy mayor Hari Prabha Khadgi (Shrestha) underscored the need to preserve the cultural heritages, cultures and traditions that embody the identity of Nepal.
Similarly, National Consumer Forum Chairperson Premlal Maharjan insisted that the percentage of the loss while making ornaments out of gold and silver should be sealed at 2 per cent during the trading of gold and silver.
Likewise, Nepal Gold and Silver Dealers Association senior Vice-Chairperson Manik Ratna Shakya assured that the customers would not be traded on the trading of the gold and silver as the scientific equipments are employed in this business.
The program concluded in the chairmanship of KGSEA, Mahendra Ratna Shakya. RSS