Nepali IT firm bags Award in South Asian Region
August 9, 2017 | 9:29 pm&nbsp&nbsp&nbsp&nbsp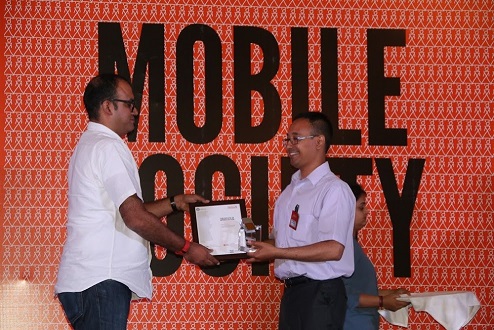 Kathmandu / Aug. 09: Source Code, an IT firm working on capital market technologies, bags 8th mBillionth award held in New Delhi, India on 4th of August, 2017 for its project – Nepali Paisa mobile application for android platform.
Amongst the 294 entries from across South Asia, 65 finalists were shortlisted from 10 different categories whereby Source Code was awarded for its project Nepali Paisa under Media and Entertainment category. mBillionth is an initiative taken by Digital Empowerment Foundation to recognize and honor excellence in mobile communications across South Asia.
"Winning this prestigious award has not only helped Source Code gain recognition in Nepalese IT market but has also created a benchmark of excellence for all Nepalese IT professionals in the global market. This award has equally helped Nepali Paisa mobile application to be recognized as 'The most comprehensive app for Nepalese Share Market'. Furthermore, Source Code thrives to excel and develop more applications for the financial sector helping in the nations growth"- says Abhijit Shrestha, Managing Director of Source Code Pvt. Ltd.
According to a press release issued by the company, the mission of this platform is to make the mBillionth Award South Asia the most influential and leading platform to explore, recognize and honor excellence in mobile innovations, applications and content services for development and empowerment across South Asia.