Ministry discusses draft of urban development act
August 13, 2017 | 9:15 pm&nbsp&nbsp&nbsp&nbsp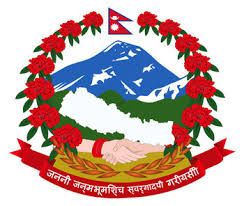 Kathmandu / Aug. 13: In a bid to forward the urban development in an integrated manner, the Ministry of Urban Development (MoUD) has held a discussion on the draft of the Urban Development Act on Sunday.
At the interaction program organized by the Ministry on Sunday, it was shared that the draft of the new act was prepared to fill the vacuum of the clear provision lacking in the Town Planning Committee Act-1988 and Kathmandu Valley Development Authority Act-1988.
In the wake of the enactment of federal set up in the country, there is an acute need for a new act that would facilitate in coordination among the local, provincial and federal levels and further execute the development works in the cities effectively.
Minister for Urban Development, Prabhu Shah, reasoned the need for a new act relating to urban development was to safeguard the physical infrastructures in the urban areas.
Minister Shah explained, "The convention halls within the Ministry of Urban Development are in lack of conservation while the other physical infrastructures in the cities are also in sorry state. Hence a new act needs to be put in place to augment developments in urban areas."
Similarly, National Planning Commission's Sunil Babu Shrestha argued that a new act was the need of the hour to ensure proportionate development works in the country where more than 60 per cent population dwells in city areas.
Shrestha advocated for formulating regulations apart from draft of the act in towards this end.
Secretary at the MoUD, Dipendra Nath Sharma, asserted that the draft for the new act was prepared to realize the urban development in the country that is sustainable and relevant until the next half of the century.
The preparation of draft has also bearing with the fact that many new municipalities were declared in the country lately. Thus, ensuring development works proportionately was a must.
Likewise, Under-Secretary at the Ministry of Law, Justice and Parliamentary Affairs, Bal Sagar Giri, spoke of the need to involve representatives from the his Ministry in the formulation of act so as to ensure its effective execution.
Present at the interaction program were Commissioner at the Kathmandu Valley Development Authority Bhaikaji Tiwari, Deputy Director General at the Department of Urban Development and Building Construction Padam Kumar Mainali and the representatives from Nepal Law Commission Indira Dahal among others who univocally underlined the integrated mechanism for urban development. RSS