NRNA establishes relief fund for flood victims; NTC announces free SMS
August 13, 2017 | 9:24 pm&nbsp&nbsp&nbsp&nbsp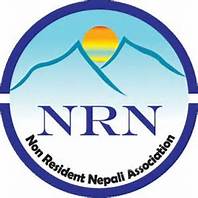 Kathmandu / Aug. 13: Non-Resident Nepali Association (NRNA) has decided to establish a relief fund for flood victims. An emergency meeting of the NRNA on Sunday took the decision.
"Non-resident Nepalis are gravely saddened by the news of deaths and displacement of families due to floods triggered by the torrential monsoon rains in Nepal's Tarai," read a statement released by the NRNA on Sunday.
NRNA Chairman Sesh Ghale and his wife Jamuna Ghale has pledged to contribute Rs10 million for the relief fund through their MIT Foundation.
The organisation is preparing to distribute relief amount within a week after collecting Rs20 million in the fund.
"NRNA urges all the Nepalis scattered throughout the world to contribute to the relief fund as per their capabilities for helping our brothers and sisters in our motherland at this time of distress," read the statement.
NTC announces free SMS
Meanwhile, the Nepal Telecom (NTC) has announced free short message service (SMS) for next three days starting from Sunday to aid victims of flood and landslides all over the country. The service will be free up to Tuesday, August 15.
The spokesperson of Nepal Telecom Pratibha Vaidya was hopeful of free service to minimize the loss of resources and destruction of property to some extent and help people in need to communicate with their relatives and close beings without any interruption or basic requirements in demanding situations.
Telephone lines are marred by no connection due to the devastating floods and landslides in last few days. The representatives of Nepal telecom insisted to prioritize on working towards resuming broken lines and disturbed phone networks at respective affected areas in a program held in Kathmandu.