Health Minister directs public hospitals' doctors to shut private clinics
August 25, 2017 | 9:21 pm&nbsp&nbsp&nbsp&nbsp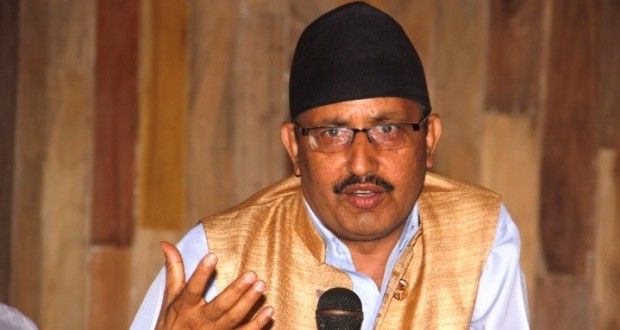 Dhanusha / Aug. 25: Health Minister Giriraj Mani Pokhrel has directed doctors working at government health facilities not to operate private clinics.
The Health Minister who was here to inspect the Janakpur Zonal Hospital, said, "Not to run the private clinics and don't take it as a pressure, it is a need of the nation, instead so as to see improvements in the health sector."
The Minister said this in an interaction with the hospital doctors and management committee office-bearers.
The hospital staff including the medical superintendent should take a lead to close health clinics having ownership of doctors permanently associated to the government hospitals, he asserted.
It may be noted that the Health Ministry replaced the then hospital's medical superintendent Ram Parichhan Yadav with Dr Kalpana Bachhar two weeks ago in response to massive complaints regarding mismanagement in the hospital.
Underlining the need of further reforms in the overall hospital activities to cope with an excessive flow of patients, he said the hospital's ICU which has remained closed for around past two years would open soon. He took the time to direct employees of all district-based health institutions to carry out their official duties seriously.
Doctors present in the interaction, complained of poor physical infrastructure at their workplace and lack of required human resources.
"Around 100 expecting mothers visit the hospital for delivery daily while just two gynaecologists, four medical officers and 16 nurses are there to look after them," complained Dr Ramnaresh Pundit. RSS