Mixed reaction about PM's India visit
August 26, 2017 | 11:13 pm&nbsp&nbsp&nbsp&nbsp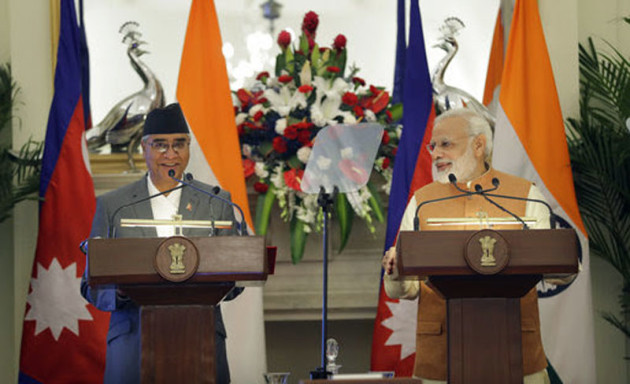 Kathmandu / Aug 26: Commerce Minister Min Bahadur Bishwakarma has said Prime Minister Sher Bahadur Deuba's India visit has been successful.
Speaking at a face-to-face programme organised by the Reporters' Club Nepal, the Minister claimed Nepal's relation with India which was strained earlier has been improved with the PM's visit. "The PM's statement about the constitution amendment issue is usual and it has instilled a ray of hope among the people unhappy with the constitution that their agenda has not been faded out," he said, adding that there was no need to drag it into controversy.
Stating that India has wished for the success of remaining local-level and other elections, the Minister was of the view that to believe that to criticise India's every move was to become a nationalist was just an illusion and it should be erased.
Also speaking on the occasion, CPN-UML secretary Pradeep Gyawali said the PM escaped major issues from the discussions with the Indian side during the visit. "The PM speaking merely about domestic issue is condemnable and shameful too."
CPN (Maoist Centre) leader Haribol Gajurel argued that though the PM became successful in maintaining a balance by not entering the India-China problem, weaknesses were seen in the diplomatic presentation.
"India has accepted Nepal's constitution by congratulating Nepal for the completion of the two- rounds of the local level elections and wishing for the success of the upcoming elections which is a positive side as well," he added.
Rastriya Janata Party Nepal's leader Laxman Lal Karna called the PM's statement about the matter of constitution amendment welcoming and which, according to him, was in the interests of the nation and people. RSS