KMC provides 50 wheel locks to control haphazard parking
August 29, 2017 | 9:21 pm&nbsp&nbsp&nbsp&nbsp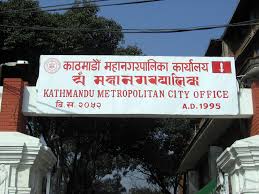 Kathmandu / Aug. 29: The Kathmandu Metropolitan City (KMC) has provided 50 sets of wheel lock to the Metropolitan Traffic Police Division (MTPD) in a bid to support traffic police to put an end to haphazard parking of vehicles in the Kathmandu Valley.
It was distributed amid a programme organized here on the occasion of 25th anniversary of city police on Tuesday.
Speaking at the programme, KMC Mayor Bidya Sundar Shakya commended that city police had a huge role in helping KMC systematize the city by curbing the haphazard parking of vehicles and clearing footpaths among others.
Similarly, Deputy Mayor Hari Prabha Khadgi Shrestha lauded the role of the city police in making Kathmandu city beautiful and well managed.
MTPD Chief Sarbendra Khanal spoke of the need for the KMC to ease the congestion in the footpath for the pedestrians to walk without any hindrance.
He also affirmed on MTPD's collaboration with KMC for streamlining the public transportation system in the Kathmandu city.
There are currently around 200 police personnel in city police. RSS