Dolpa folks deprived of subsidised rice
August 29, 2017 | 9:21 pm&nbsp&nbsp&nbsp&nbsp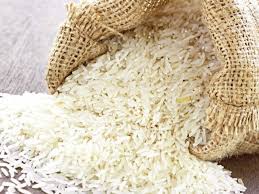 Dolpa / Aug. 29: Locals of three villages in Dolpa district have been deprived of government-sponsored subsidised rice and salt for the past two years due to a dispute at Kerung border point.
Rather the consignment containing a total of 6,800 quintals of rice and 3,000 quintals salt set aside for the district that often faces shortage of rice and other essentials every year remain stuck in Kathmandu-based godown.
Contractor Bijaya Rokka said they failed to supply the foods in time as traders were reluctant to ferry the consignment following an increment in tax.
It requires more than 100 carriers to supply the items and there is a provision that the driver should be only a resident of Rasuwa district, which makes the matter difficult, he added.
District Chief of the Food Corporation Hari Prasad Joshi said, "The rice and salt stored last year will be reached to the upper Dolpa."
Chief District Officer Keshav Raj Acharya said that the food stuffs are being supplied to three rural municipalities of upper Dolpa via border point of Tibet every year.
Likewise, Chief of Salt Corporation in Dolpa Prakash Bahadur Dhami said that food grains are being supplied via Kreung check point after the earthquake in 2015 damaged Tatopani check point.
Locals of Tse-Phoksundo, Chharkatangsong and Dolpa Buddha rural municipalities get food grains on a government subsidy only once in a year. RSS